Paranormal Review 2019

Candlelight.kk

.





Posts

: 3079


Location

: London


Points

: 6838

89 - Paranormal Review 2019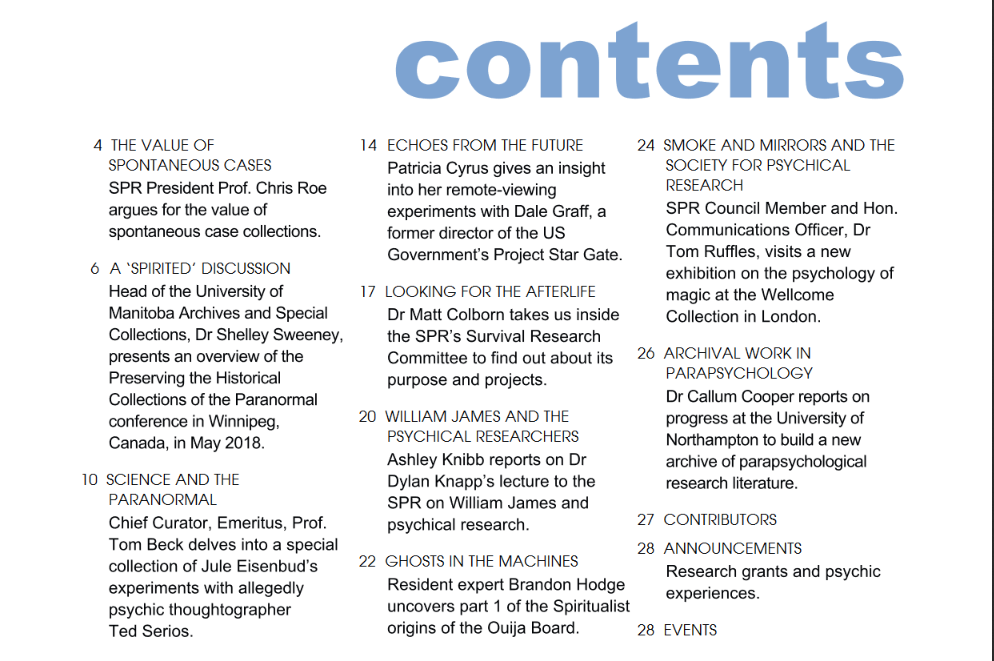 mac




Posts

: 882


Location

: east midlands of England


Points

: 2157


Job/hobbies

: retired

As I 'turned to this page' I spotted a reference to the UoM which (coincidentally) I've had in my recent thoughts as my subscription to PN heads towards renewal. 
Whatever happend to the project to 'digitise' old publications of PN for storage and reference at the University of Manitoba?
I've not see any reference to it in PN and my last contact with its office staff many months ago indicated it was still to be resolved. 
Quite a shame as I was looking forward to re-acquainting myself with editions from the time I began my involvement 'in the spooks'.