Psychic News - May 2021 issue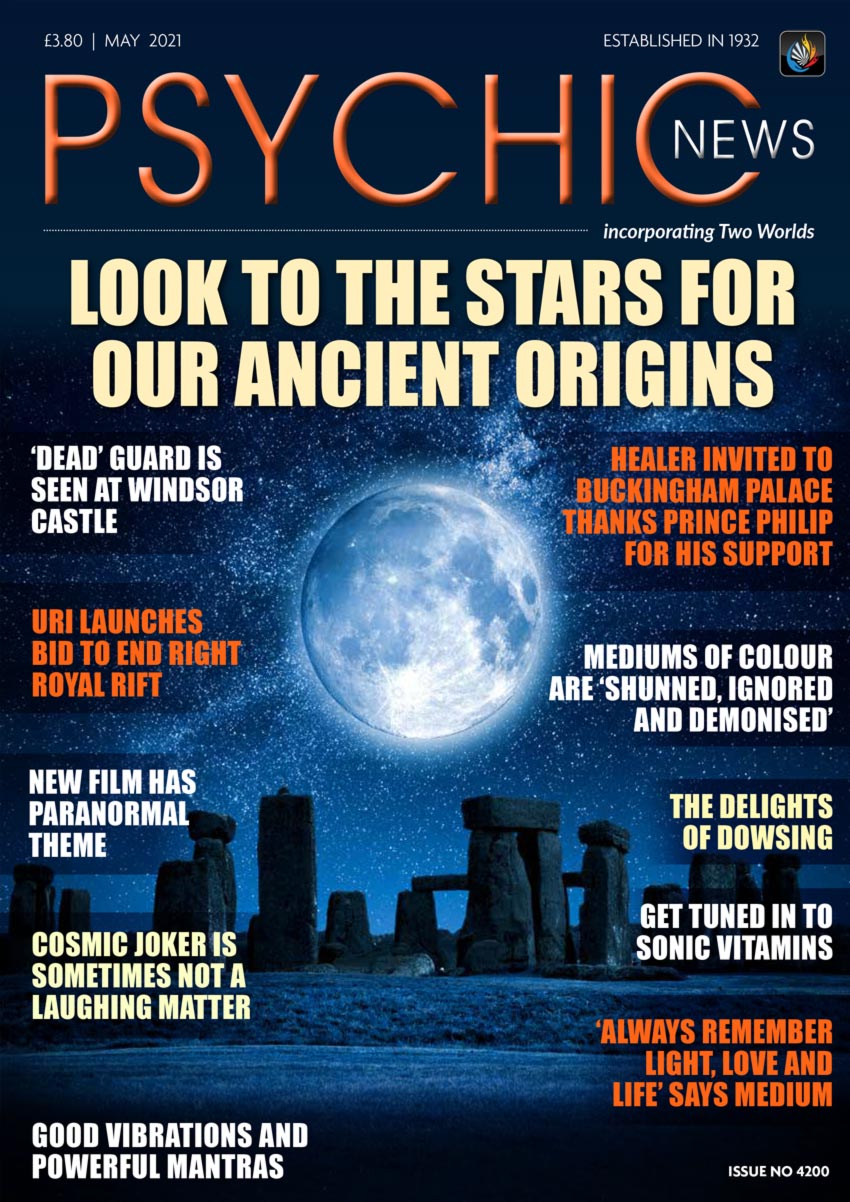 CONTENTS:
Look to the stars for our ancient origins –
Rebecca Campbell shares insights and experiences explaining the connection between our souls, the Earth and the cosmos.
Healer invited to Buckingham Palace thanks Prince Philip for his support –
Within hours of Prince Philip's passing, spiritual healer Matthew Manning issued a tribute thanking him for his backing.
Mediums of colour are 'shunned, ignored and demonised' –
According to a report, American mediums of colour are discriminated against in various areas.
The delights of Dowsing –
Expert Dean Fraser says that pendulum dowsing "continues to attract more adherents with each passing decade."
Get tuned in to sonic vitamins –
Erica Longdon details the therapeutic and healing impact of sound, frequency and vibration on mind, body and spirit.
'Always remember light, love and life' says medium –
Once a session singer, medium Janet Glasgow outlines her psychic story.
'Dead' guard is seen at Windsor Castle –
An account of some of the apparitions which have been seen at Windsor Castle.
Uri launches bid to end right Royal rift –
Motivational speaker and paranormal metal bender Uri Geller hopes to end the much-publicised rift within the Royal Family.
New film has paranormal theme –
A film with a supernormal theme has been released after John West, a regular contributor to Psychic News, joined forces with director Jason Figgis.
Cosmic Joker is sometimes not a laughing matter –
Graham Jennings investigates three very different topics, including dolphins and a lost paradise.
Good vibrations and powerful mantras –
Billy Roberts features psychometry, telepathy, energy and healing.
All this plus News, Spiritual Art, Competition and much, much more.