Psychic News - October 2021 issue
Inside the October 2021 issue of Psychic News Magazine, Natalia and Terry O'Sullivan tell how "dead" relatives may have an impact on our lives today in "
Ancestral healing is a relative matter
."
Therapist Julia Paulette Hollenbery gives some wise counsel on how to care for and appreciate our bodies in "
Get in tune with your body's cosmic concert
."
Drawing on Druidry and other ancient cultures, Luke Eastwood offers unusual green-fingered guidance in "
Make your garden blooming lovely
."
Healer Sandra Bray describes helping animals taken into care in "
Reiki's right for animals at rescue centres
."
Medium and mentor Trish Ottone tells how to tune in to your intuition in "
Listen to the voice within
."
We have a quick-fire interview with medium John Jemmett, who describes his life and previous career in the NHS.
In an unusual feature, John West presents some cases concerning Britain's haunted skulls.
Tarot expert Wendy Stokes reviews a new deck, which was twenty years in the making.
Graham Jennings investigates three topics, including the musical mediumship of Rosemary Brown.
Marty Reynolds from California outlines her personal story of how she was punished for seeing psychic phenomena as a child.
Linda Chrisostomou shares a selection of her mandalas. 
IN THE NEWS:
■ Judge sends spiritual healer to prison.
■ Apparitions appear at publishing magnate's mansion.
■ Journalist tells of living in a haunted home.
■ Psychics joined hunt for al-Qaeda terrorist.
■ TikTok medium has waiting list of 24,000 sitters.
Plus " A Good Read," competition, words of wisdom from Silver Birch, and much, much more.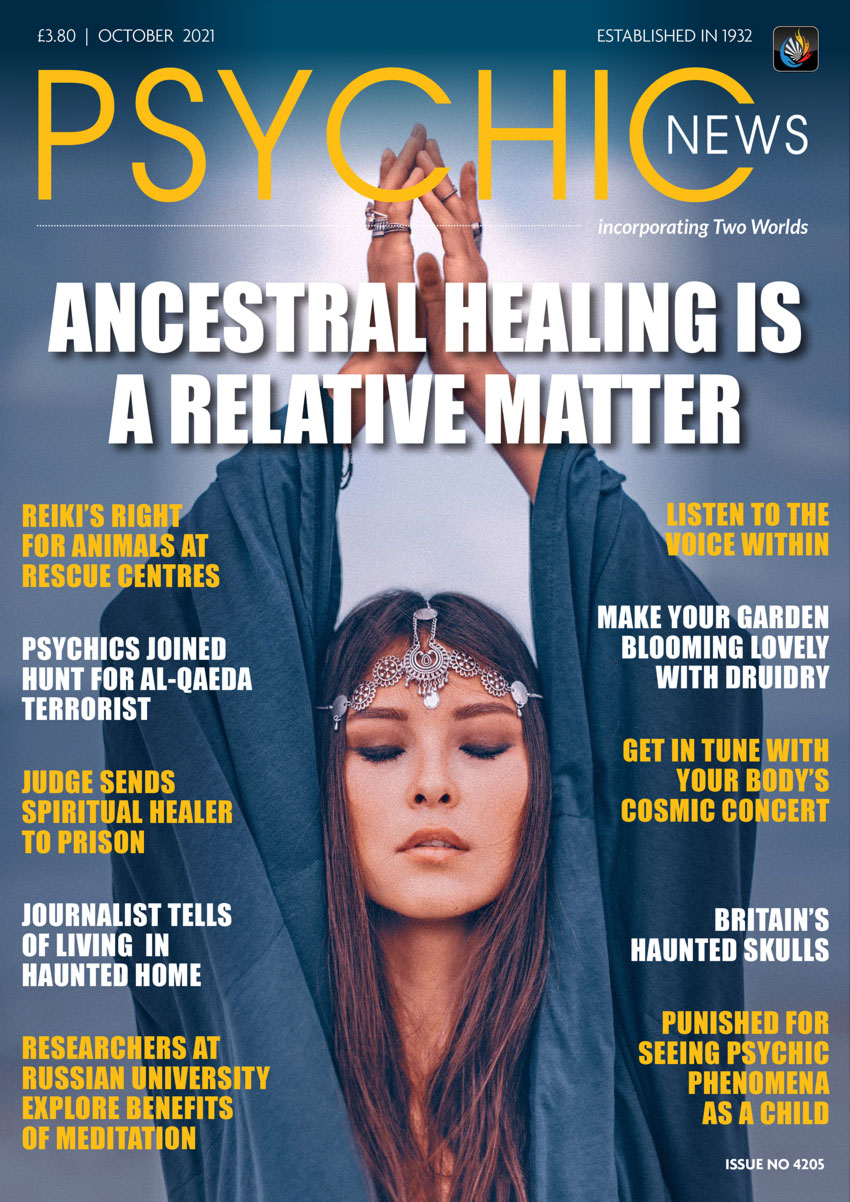 Psychic News
https://www.psychicnews.org.uk/
Unit 2, Griggs Business Centre, West Street, Coggeshall. Essex  CO6 1NT


01376 563091