Support the charity
Grief Encounter
, by downloading this beautiful song:
A London teenager is tipped to top the charts after her charity single is backed by celebrities online
Molly Lane, 17 from London has her sights set on number one after several celebrities back the charity single she recorded to support the child bereavement charity, Grief Encounter.
Grief Encounter

Every 22 minutes a child loses a parent or sibling in the UK. Grief Encounter leading childhood bereavement charity, supports bereaved children and young people

 London, United Kingdom  

griefencounter.org.uk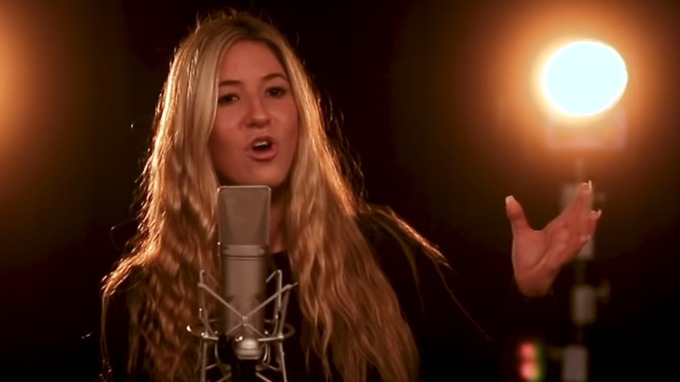 Performing Arts student Molly, who studies at Elstree University Technical College, recorded the single which has been written by songwriter and family friend Perrie Young, after the loss of his father.
The music video was produced and filmed with the help of friends and students at the North London college.
With a passion to inspire children to express themselves via performance, Molly continues to volunteer for Grief Encounter.
   I sang at a memorial service for one of the children's siblings who attended Grief Encounter. It was one of the saddest things I have ever experienced.

       I became so emotional, being with children my own age, that were so like me but had been through so much; that I made up my mind to raise money for Grief Encounter and help children deal with their pain.

– Molly Lane
Since Molly has released her charity single 'Do they Dance In Heaven', a whole host of famous faces have tweeted their support including Little Mix and Money Saving Expert, Martin Lewis OBE.
https://www.itv.com/news/london/2019-01-28/a-london-teenager-is-tipped-to-top-the-charts-after-her-charity-single-is-backed-by-celebrities-online/