NEW LIGHT AFTER LIFE FORUM
Top posting users this week
Please sign our GuestBook
Sign our Guest Book
HERE
Top posting users this month
31 Jan 2008, 10:08
LONDON (AFP) - A man is planning to walk to India without using money, relying on the goodwill of people along the way or working for bed and board, he said Wednesday.

Former dotcom businessman Mark Boyle, from Bristol, aims to end up at Mahatma Gandhi's birthplace after the 9,000-mile trek, which he reckons will take him about two and a half years.

"I've got some sunscreen, a good knife, a spoon, a bandage... no Visa card, no travellers' cheques, no bank accounts, zero. I won't actually touch money along the way," the 28-year-old told BBC radio.

Walking between 15 and 45 miles a day, he plans to work his way down through France, Italy, eastern Europe, Iran, Afghanistan and Pakistan before reaching Gandhi's birthplace of Porbandar on India's west coast.

On his blog, Boyle said he was setting off Wednesday.

"I will start writing a new chapter in my life. From this point on I endeavour to never touch money again," he wrote on the blog, at

http://www.justfortheloveofit.org/blog.php.

Describing the trip as a "pilgrimage", he told the BBC he aims to demonstrate what he calls a "harvest philosophy" in which people can live by sharing skills rather than using cash.

"My mum and dad always speak about a time in Ireland when people came together and took in the harvest together, and no money changed hands," he said in his soft Irish accent.

"It was your friend John down the street or Mike round the corner and everyone came together and chipped in. But now my folks tell me back home that they don't even know anybody in the street any more, the door's always locked.

"My message is, we've got to get back to a time where actually we've got to open those doors and get back to a more communal way of living," added Boyle, who describes himself as a "freeconomist".

Having travelled in Asia before he believes he should be alright there, but admits that the initial phase of leaving Britain and travelling through Europe could pose more problems.

"I think it'll be a mixed response... some people will use their nicest French to tell me they're not interested... some people will be going 'this is amazing I can't believe what you're doing'," he said.

A potential obstacle could come early on when he has to cross the Channel to France.

"I'm going to walk up the guy behind the counter and just explain what I'm doing, and say it as passionately as I can to him and show him how much I really care about what I'm doing."

If that doesn't work he will simply try again and again. "If I've got spend two and a half years to show one person the conviction of what I'm doing then it's two and a half years well spent," he said.
I wonder how far he will get.  Good luck to this man, I'll be very interested in following his progress.

Candlelight.kk

.





Location

: London


Posts

: 2045


Points

: 3394

---



05 Feb 2008, 10:29
I'm following Saoirse's progress with interest. How I wish I could be with him. (Saoirse is the Gaelic word for 'freedom')
He has a web-page, here's the basis of his ideas - I love it
(yes I know it's idealism, but happens to be my way of thinking too (except for the one about phasing out technology communication 

oh no, couldn't be doing with that)
So what is The Freeconomy Community about?
It's about making the transition from a money-based communityless society to a community-based moneyless society.
It's about helping others and providing an opportunity for others to help you.
It's about sharing the skills you have learnt through your life and learning those you haven't.
It's about sharing your tools so you all can have access to all the tools under the sun without it costing the earth.
It's about using any free space you have to either benefit positive, ethical and local projects, or to enable volunteers to keep doing their amazing work for free.
It's about sharing the land you don't need in order to facilitate a local food community.
It's about freeconnecting neighbours.
It's about learning to help each other again.
It's about getting ready for a post peak oil world.
It's about making dinner for a friend who was yesterday a stranger.
It's about keeping money out of the equation.
It's about communicating face-to-face and phasing out technological communication.
It's about putting the soul back into society.
It's about helping each other not for profit, but just for the love-ofit.
What is a Freeconomy?
A Freeconomy is a moneyless society in which no money changes and there is no duality between giving and receiving; here they are seen as the two sides of the same non-monetary coin.
Freeconomy is a manifestation of trust, kindness, community and love. Money and credit are a manifestation of fear, insecurity and greed. Freeconomy is the common denominator to all of its solutions; Money and credit are the common denominators of all the world's ills.
Right now freeconomies are the minority. This is unimportant. Soon they will be the overwhelming majority. Each one of us is a seed. The regenerative power of one seed cannot be underestimated. A forest can grow from the germination of a single seed, and similarly one simple act of generosity can give life to an infinite number of others.

Candlelight.kk

.





Location

: London


Posts

: 2045


Points

: 3394

---



05 Feb 2008, 21:35

very inspiring. i wish him well on his journey and hope he recieves much help. also hope this makes many people sit and think and reflect over the points he raises. lots to learn from him for all.

lynneandjohn

Home away from home





Posts

: 177


Points

: 311

---



16 Apr 2008, 08:20

Does anyone know how Mark Boyle is doing and where he is now?
I joined in their site to follow his progress, but got so sick of emails from them - about 10 a day saying a new member has joined etc etc. They all go directly to junk now.

Misty

Happy poster





Posts

: 264


Points

: 390

---



16 Apr 2008, 23:00
Well, Misty - this is the sad unfortunate outcome so far as I could find out.
Certainly burst my bubble.  

'Pilgrim' abandons cashless 'peace walk' to India - because the French thought he was an asylum seeker
Last updated at 01:37am on 02.03.08
  
Ardent and idealistic, he calls himself a "community pilgrim".

But when Mark Boyle set out on a mission to show he could survive on peace and love instead cash, he was a pilgrim who didn't make much progress ... thanks to the tightwad French.

The aim of the firebrand anti-captialist was to walk 9,000 miles from Britain to India totally penniless, relying on the generosity of human beings in pursuit of his dream of a money-free global economy.

Scroll down for more ...


Admitting defeat: Mark Boyle aimed to walk from Britain to India without spending a penny but he ended his trip in Calais after just one month


"Most of the problems in the world such as greed, fear and insecurity, manifest themselves in money," he declared.

"So I'm going out and instead putting my trust in the universe."

However, just 250 miles later, when he got to Calais and asked the French if they shared his Utopian vision, the answer was a resounding 'Non'.

Instead, they accused him of being a "freeloading backpacker" and refused to help him and his two companions.

Eventually - cold, tired, bedraggled and hungry - they decided to call off the pilgrimage, less than a month into the planned two-and-a-half year trek.

To add insult to injury, the three were forced to use the hard currency they hate so that they could get back to the UK.

Their plan had been to reach Mahatma Gandhi's birthplace in India by offering labour and friendship in return for food and shelter.

Writing on his blog, 28-year-old Mr Boyle, a member of the Freeconomy movement - which encourages barter instead of money - said of their French experience: "Not only did no one speak the language, they also see us as just a bunch of freeloading backpackers, which is the complete opposite of what the pilgrimage is really about."

That really scared us, and given that we now were pretty much out of food, hadn't slept in days and were really cold, we had to reassess the situation.

"We spoke to a few people who were willing to talk and they said that France would not go for this unless we could speak fluent French, which none of us could.

"The advice was to make a beeline for Belgium, as folk said they would be more likely to want to speak English.'

But the nearest big Belgian town was Bruges, 105 miles away.

"All we had was three tins of soup, a bag of trail mix and a chocolate bar to sustain us. As it was unlikely that we would get a chance to help or be helped by French people in the journey getting there, the task looked daunting to say the least.

"Deflated, we sat down and thought about what on Earth we were going to do - head off on the three-day hike to Bruges with practically no food and hope the situation there got better, or to call it all off."

Mr Boyle, the former boss of an organic food company, left his job in July to concentrate on the Freeconomy movement and he and his companions set off on the India trip from Bristol on January 30.

Covering 15 to 45 miles a day, they planned to walk through France, Italy, Slovenia, Croatia, Serbia, Bulgaria, Turkey, Iran, Afghanistan and Pakistan, before arriving at Gandhi's birthplace in Porbandar, on India's west coast.

Mr Boyle said: "I have touched money to get back here and I want you all to know that. But that has happened and I can't change that now. All I can do is make a resolution to not be so weak in the future."

And he's not giving up entirely on the pilgrimage idea. He now plans to walk around Britain instead.

Candlelight.kk

.





Location

: London


Posts

: 2045


Points

: 3394

---



14 Apr 2016, 15:31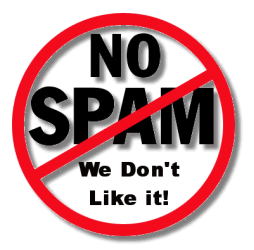 Candlelight.kk

.





Location

: London


Posts

: 2045


Points

: 3394

---



14 Apr 2016, 18:05
The post before this one has been deleted for its spam content.  However, thanks to the ressurection and consequent reminder of this old post, it's given us the ideal opportunity to investigate and find out what yer man has been up to since that time.  Despite those initial setbacks, he's not done too badly at all.  Quite an achievement really ... 
With little idea of what I was to expect, or how I was to go about it, seven years ago I began living without money. Originally intended as a one-year experiment in ecological living, I wanted to explore how it felt as a human being to live without the trappings and security that money had long-since afforded me. While terrifying and tough to begin with, by the end of the first year I somehow found myself more content, healthier and at peace than I had ever been. And although three years later I made a difficult decision to re-enter the monetary world – to establish projects that would enable others to loosen the grip that money has on their lives – I took from it many lessons that have changed my life forever.
Mark Boyle, lived without money in his caravan near Bath, Somerset. He relied on foraging and farming.
Click link below to read in full this article from
The Guardian
- 15 September 2015.  Includes a video with Mark Boyle himself telling us and showing us where and how he lived, and what he has been doing in the past 7 years.
http://www.theguardian.com/environment/2015/sep/15/living-without-money-what-i-learned

Candlelight.kk

.





Location

: London


Posts

: 2045


Points

: 3394

---




Similar topics
---
Permissions in this forum:
You
cannot
reply to topics in this forum