Psychic News - April 2021 edition
Inside the April 2021 issue of Psychic News, angel expert Kyle Gray shares how we can connect to Ascended Masters. 
In a green-fingered feature,
Fay Johnstone
offers some valuable tips on how to connect with plants inside and outside our homes using
plant spirit reiki
.
Meditation and spiritual guide and hypnosis practitioner
Nicky Sutton
gives an insight into how to
awaken spiritually
.
Meet medium
Jeff Phillips
, who is a postman by day and medium by night, and how he once had a preview of a blaze, which destroyed a house on his postal round.
A new study finds that
mindfulness meditation
enhances quality of life and reduces fear of activity in heart attack patients.
A former Senior Nurse in the NHS,
Glynis Amy Allen
looks at what happens after passing on and the views held by various religions and beliefs.
Barbara White
examines the meaning of reality, various philosophers throughout the ages and the
birth of modern Spiritualism
and medium
Robert Brown
features various signs sent by those in the
spirit world
.
In the news:
■ Society objects to plans to redevelop '
Sir Arthur's hotel
.'
■
Famous French fashion
house turns to tarot.
■
Celebrity psychic
seeks £150,000 payout after car accident.
■ Ban may be lifted on
yoga in schools
.
■ Camden Art Centre shares their
mystical online exhibition
.
All this plus "A Good Read," our monthly sudoku competition, news, views and much more.
Download your copy now at:
www.psychicnews.org.uk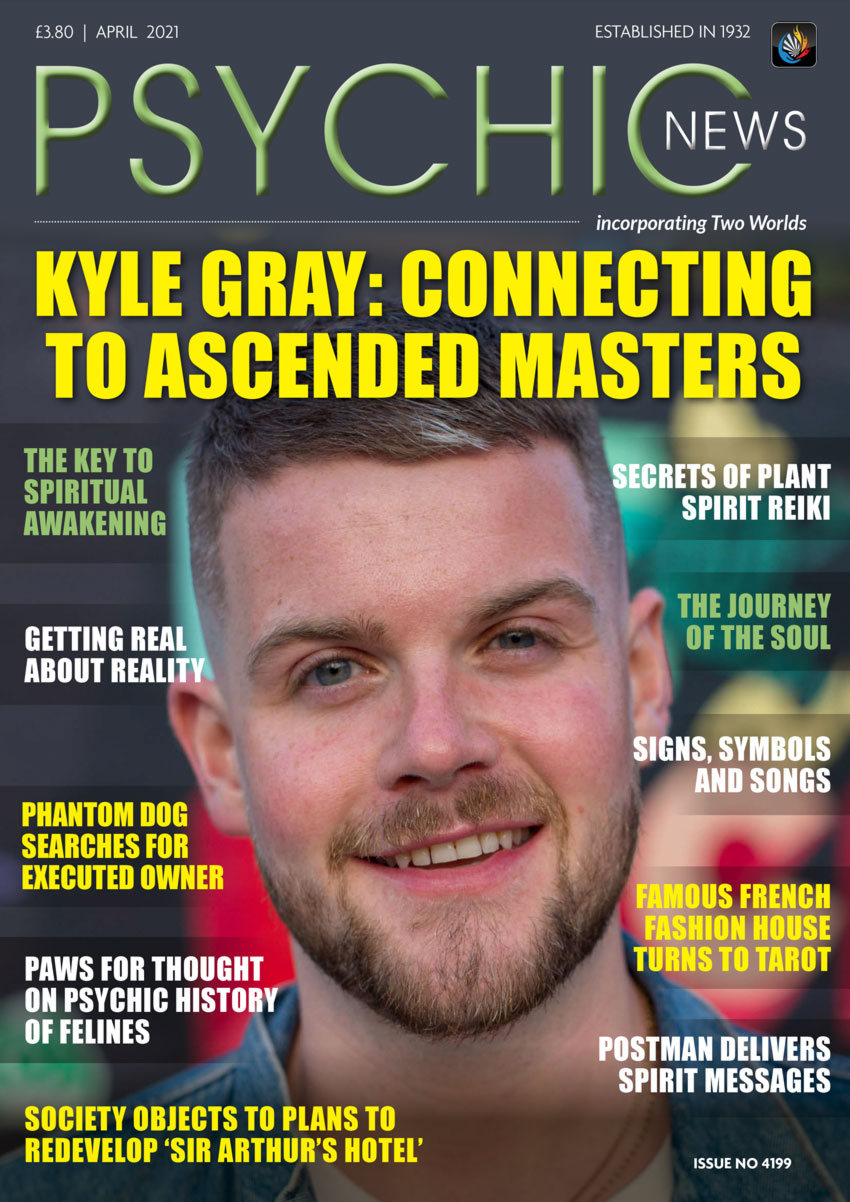 Psychic News
www.psychicnews.org.uk

NEW ADDRESS:
Unit 2, Griggs Business Centre, West Street, Coggeshall. Essex  CO6 1NT


01376 563091