Psychic News - September 2020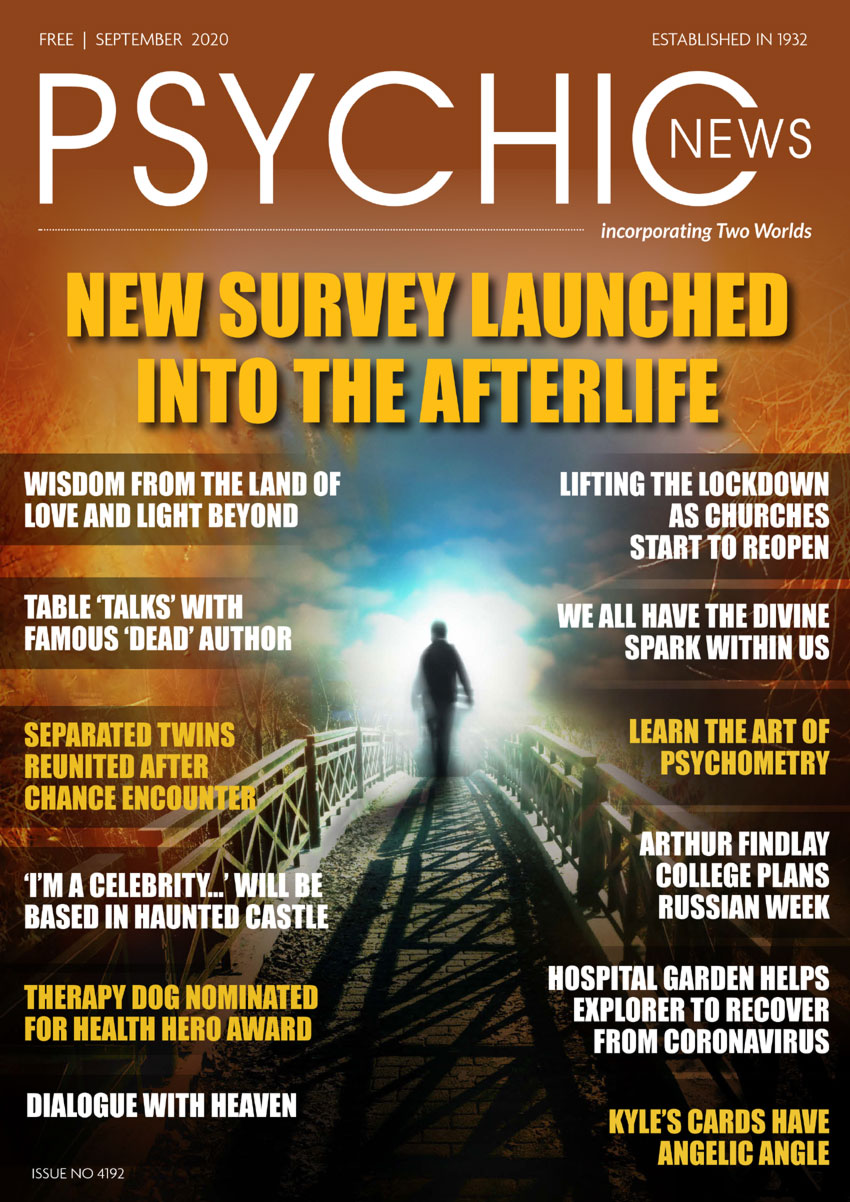 Inside the FREE September 2020 issue of
Psychic News
:
Your chance to take part in a major new survey into the afterlife.
You will also find these interesting articles:


Making premises safe - Environmental Health Officer Geoff Nunn outlines the steps taken to make Bournemouth Spiritualist Church safe, as the COVID-19 pandemic continues.

Exclusive interview with medium Suzanne Gibson-Foy.

Dialogue with heaven - Barbara White on how those in the Higher Life communicate with us.

Table 'talks' with famous 'dead' author Arthur Conan Doyle.

Lighthouses of the spirit - the wonderful trance teachings of Silver Birch.

Learn the art of psychometry with Craig Hamilton-Parker.

When the white angel calls - A truly inspirational funeral service from famous trance medium J. J. Morse.

Medium Robert Brown answers your questions about mediumship and Spiritualism.

Psychic artist Alan Stuttle's spiritual art.

Graham Jennings investigates some weird and wonderful British superstitions.

In the news:


Hospital garden helps explorer to recover from coronavirus.

'I'm A Celebrity…' will be based in haunted castle.

How being in space had a profound effect on astronaut.

TV presenter Paul O'Grady describes seeing UFOs.

Therapy dog is nominated for Health Hero award.

Separated twins are reunited after a chance encounter.

And much, much more.

Download your copy now at:
www.psychicnews.org.uk